Missouri City Lockout Service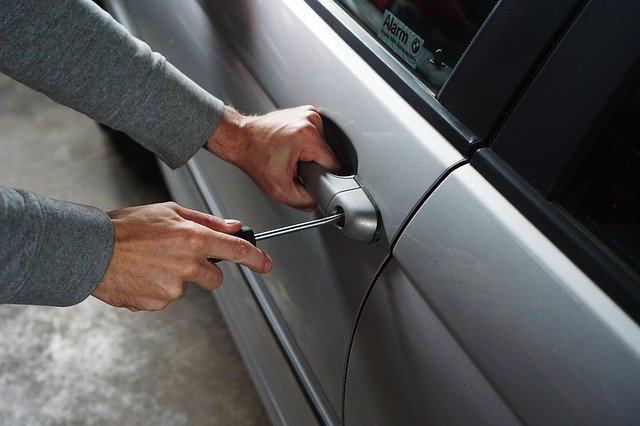 At Missouri City Towing Company, we comprehend your exasperation and unease when you find yourself locked out of your vehicle. That's why our team of experts offers a dependable and quick lockout service 24/7 in Harris and Fort Bend County to all customers. We understand the urgency of this type of situation and are always ready to provide emergency assistance whenever required.
Our lockout services are both fast and proficient. To unlock vehicles of all ages, we utilize cutting-edge machinery coupled with high-tech toolsets. Most often, you'll be back in your car within half an hour. Furthermore, if a key gets broken inside the lock or ignition, our specialized personnel can extract it from where it's lodged to get you back inside safely. Lastly, if your remote fob is no longer operational for whatever reason—have no fear. We also offer convenient replacement batteries so that it works again without issue.
Our staff of experienced professionals is here to provide you with the highest quality lockout service available. Our team has the training and expertise necessary to handle any car lockout situation, and our priority is getting you back inside your vehicle as quickly as possible—so that you can continue on your way without worry or delay.
If you're within the Missouri City Area and find yourself locked out of your car, fear not – our team is here to assist! Our prompt and dependable lockout services are designed to eliminate all your stress or frustration. No matter if it's in a parking lot or on the side of the road, we will be there swiftly so that you can get back into your vehicle as soon as possible. Contact us at (281) 937-8532!
When Lockouts Strike
Locking yourself out of your vehicle can be an irritating and nerve-wracking experience. To stay out of harm's way, it is essential to remain composed and not do anything that could further damage the car door or put you in danger. In case this ever happens to you, remember these things must NEVER be done:
Don't lose your cool: Being locked out of your car can be a frustrating and stressful experience, but getting angry or stressed will only make the situation worse. Try to remain calm and remember that help is on the way.

Don't start smashing windows: Whether it's a window on your car or somewhere else, breaking a window is not the solution. Not only will it cause damage to your car, but it could also put you at risk of injury.

Don't break the lock: Attempting to pick the lock or otherwise force your way into your car is not only illegal, but it can also cause damage to your car.

Call Missouri City Towing Company: Some people may try to take advantage of your situation by charging exorbitant fees for lockout services. That's not gonna happen here.

Don't hang around the side of the road: The longer you wait to call for help, the stranger things are going to get, especially after midnight.
If you experience the misfortune of being locked out, remain composed and get in touch with us! Our skilled technicians are always available 24/7 to provide emergency lockout services swiftly. Rest assured that we have the necessary expertise and equipment to tackle all types of lockouts – your vehicle is safe in our hands. We also offer other services, including motorcycle towing, truck towing, cheap towing, and more! Don't hesitate to call for help—let us take care of it so you can move on without any worries.
Missouri City Towing Company is all you need for experienced lockout service in Missouri City, TX. Dial (281) 937-8532.